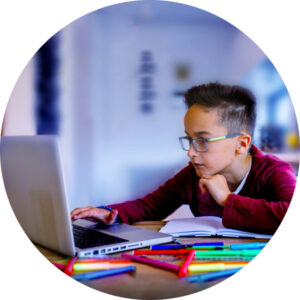 iAstronomer inculcates understanding in students of this group based on observation and illustration drawn from real time experiences rather than abstractions.

Further with its age appropriate content iAstronomer will engage the child in exploratory and hands-on activities to acquire basic cognitive and psychomotor skills through observation, classification, inference etc. iAstronomer further offers range of stimulating activities and various national and international platforms for students to discover their areas of interests and life skills that go beyond the classroom. iAstronomer extends the horizon of this age group in not only appreciating the science but also help them exploring marvels of the cinematic universe.

iAstronomer curriculum is designed and developed by a team of astronomers, educationists and our in-house research and development team. It is centered towards growth and life skills required for a growing child and based on their understanding level.
Frequently asked questions
If you still have more questions, please email us to: support@space-india.com (Give us 12 hours to respond back). Our awesome support team will get back to you.