Learn Astronomy from the Pioneers!!!
Online Astronomy Camp: Astronomy and Space Sciences are the most effective way to inculcate Scientific Temperament and make young minds learn science. So, here we introduce a well-knitted 10-day Astronomy program, with experts and leading astronomers & educators. A series of demonstrations, activities, do it yourself, fun worksheets, use of software and apps, quizzes and much more on our specially designed online platform!
Air doesn't seem to weigh anything. We can't see it, or pick it up and hold it in our hands very well. However, that doesn't mean it is light! It hold an immense power and protects us from space and important for life. Participants will be told about air and its importance and its practical uses followed by composition of air.
The terms weather and season describe the prevailing geographical characteristics of a specific region regarding climate and other aspects that define the atmosphere which include humidity and temperature among others caused by Earth movements and changing atmospheric conditions.
Participants will be introduced to the term gravity and its effect of pulling us with strong force on our planet Earth and learn about the condition of zero gravity in space and how things float in space.
There are lot of differences in the conditions on the Earth and in Space and this leads to the difference in the lifestyle too that needs to be adapted by astronauts in space. This session will help the participants to learn about the difference in condition between Earth and Space and the difference in the food items from Earth to Space.
Men from Earth have walked on the moon, returned back safely on Earth by understanding the concept of gravity and how it works on different celestial objects. In this session, participants will understand about gravity. They will learn that the gravity on moon is 1/6th of that of Earth. To understand this concept, participants will perform moonwalk activity.
Participants will be introduced to astronauts as humans that travel to space. They will explore what they wear in space i.e. space suits. They will discover the significance of some parts of the space suit and then play a fun team activity where they will dress up their own astronauts!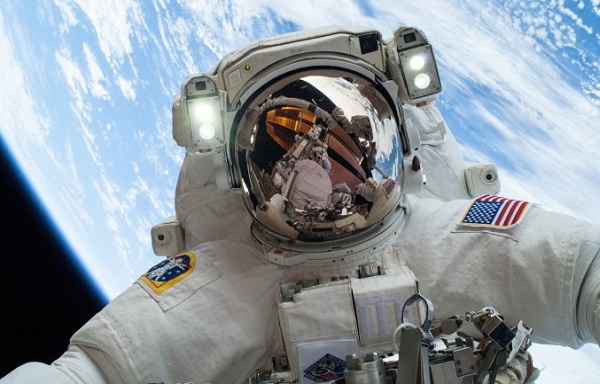 Earth is a rocky planet but is it all rocky till its center? This session focuses on unravelling the layers of the Earth and their characteristics.
Magnets are always thought be the parts of the toys but can be an important tool if used properly. It can help us to find directions during navigation. In this session, participants will learn about the magnets, their properties and how it is used in different applications.
The purpose of this lesson is to provide participants with a foundational understanding of light by enabling them to explore how light interacts with different objects and to discover relationships between light and shadow. Participants will be shown an engaging presentation where they explore the role of light in seeing and formation of shadows.
Magnified Universe and Sky Observation
The sky above us is full of mysteries and enigma. To unravel and find answers to these far-off objects we need instruments to help us. Telescopes comes to our rescue and provide us a magnified view to these objects. The session intends to make participants familiar about telescopes and its usage to bring the far-off world closer to us. Participants will observe the marvel of the evening sky, the moon through a software to get a closer view of our celestial neighbor along with its features.