SPACE Innovator's Club includes robotics, drones, AI, and IoT modules and is a co-curricular program of learning through STEAM-Based Hands-On Experiences, Experimentation, Innovation, Observation, and Analysis. This club will facilitate participants in developing their capabilities in STEAM and multiple intelligences to succeed in the new information-based, highly technological, and competitive society.
The main goal of an innovator club is to promote creativity and innovation through collaboration, brainstorming, and ideation sessions. Students work together to identify problems, explore new concepts, and develop prototypes and solutions. They also have the opportunity to participate in hackathons, pitch competitions, and other innovation challenges.
Innovators Club makes it fun for your child to understand the basics of mechanical design, coding, and design thinking as they build autonomous programmable robots as early as 8 years of age.
It is the perfect premium gift if you want your child to thrive in the tech-driven world of tomorrow.
The club will be executed with 10 visits in a year which will cover 10 sessions of the following
Robotics – 4 Sessions
Drone – 3 sessions
AI and IoT – 4 Sessions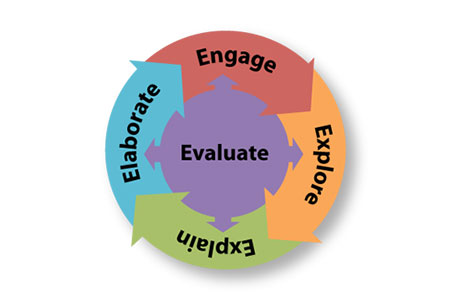 Improves problem-solving skills
Innovation programs challenge kids to think critically and come up with creative solutions to problems. This can help them in all subjects as they learn to approach problems from multiple angles and think outside the box.
Enhances creativity
Innovation Program encourages kids to think creatively and explore new ideas. This can help them in subjects such as art and writing, where creativity is key.
Builds confidence
Presenting ideas and receiving feedback in innovation workshops can help kids develop confidence in themselves and their abilities. This can translate to other areas of their lives, including schoolwork and social interactions.
Develops teamwork and collaboration skills
Innovation Programs often involve working in teams, which can help kids learn to collaborate effectively with others. This can prepare them for group projects in school and later in their careers.
Provides exposure to new technologies
Innovation Programs may introduce kids to new technologies and tools that they may not have access to in their regular classes. This can broaden their understanding of what is possible and inspire them to learn more.
Makes learning fun
Innovation Programs often involve hands-on activities and challenges that can make learning more engaging and enjoyable for kids. This can help them stay motivated and interested in their schoolwork.
Our Clients
The only astronomy based stem education & innovation company in India.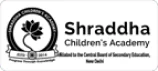 Testimonials
What our Leaders Say
To cater 21st century learners, it is imperative to offer an excellent curriculum which is a perfect blend of knowledge with skills. In an endeavour to provide holistic education, our collaboration with 'SPACE' renders an adequate platform to our young learners. The curriculum based 'Universe in the School Program' through lectures, seminars, workshops, outreach events, trips & projects provide a worthwhile exposure of Space Sciences to our students. It makes them scientifically literate and further ignites a spark of exploring the Universe. The efforts put in by the Space Educators are highly appreciable and our students are thoroughly enjoying all the activities.
चलो आसमान की सैर तुम्हें कराएं कवि की नहीं , विज्ञान की नज़र से गगन दिखाएं गोल सुनहरा चाँद, प्रेयसी के मुख सा धरा से जो बेदाग नज़र आता है, अपने खूबसूरत craters संग और भी निखर जाता है! ध्रुव तारा Polaris कहलाता है, ये सबसे चमकदार नहीं, पर नभ की दिशााएं समझाता है! बहुत नक्शे समझे पढ़े होंगे पर सुनो ज़रा Sky-map हर माह के लिए अलग बनाया जाता है! Albirio किस्मत वाला तारा है खुद नीले रंग का है, सफेद रंगी मित्र को सदा साथ चलाता है! मंगल की छब थोड़ी पीली, थोड़ी लाल दिखती है शनि को घेरता है एक चक्र तो वीनस की चमक अजब चमकती है! आकाशगंगा हल्के सफेद रंग में एक लहर बन नभ में आती है, तो कहीं Andromeda galaxy Pegasus square के पीछे नज़र आती है! पूरा आकाश बंटा है, 12 राशियों में 88 नक्षत्र हैं, ग्रह घूमते हैं एक से दूसरे नक्षत्र में और हमारी किस्मतें बदलते हैं शायद! हसीन है सब, इस नई नज़र से भी !!
Sri Venkateshwar International School would like to place on record its acknowledgement of the impact of the Space Programme immersion within the curriculum. Students look forward to understanding the mystery of space with enthusiasm. Collaborative activities that develop team spirit and leadership qualities in children are the hallmark of Space. Students have gone beyond the curriculum and examined issues related to Astronomy from the tender age of 5 years. We found the confidence level of students soaring high and the programme has added a lot of joys to their growing years and learning at school.
The Universe is a laboratory available to all. We just need to open our minds and train our senses to observe its wonders and unravel its mysteries. I am sure that the Khagolshalas will open the window of opportunity for our students to be future Astronomers and Space Scientists in India.
SPACE India, as an organisation has been doing commendable work in the schools. The quest for astronomical research and experiments conducted by their educators has seen a new dimension to learning in the school's instructional space. We are pleased to be associated with them as our students have been enchanted by the learning of yet unexplored areas of the universe. Wishing SPACE India new heights in their endeavors in the future.
Frequently Asked Questions