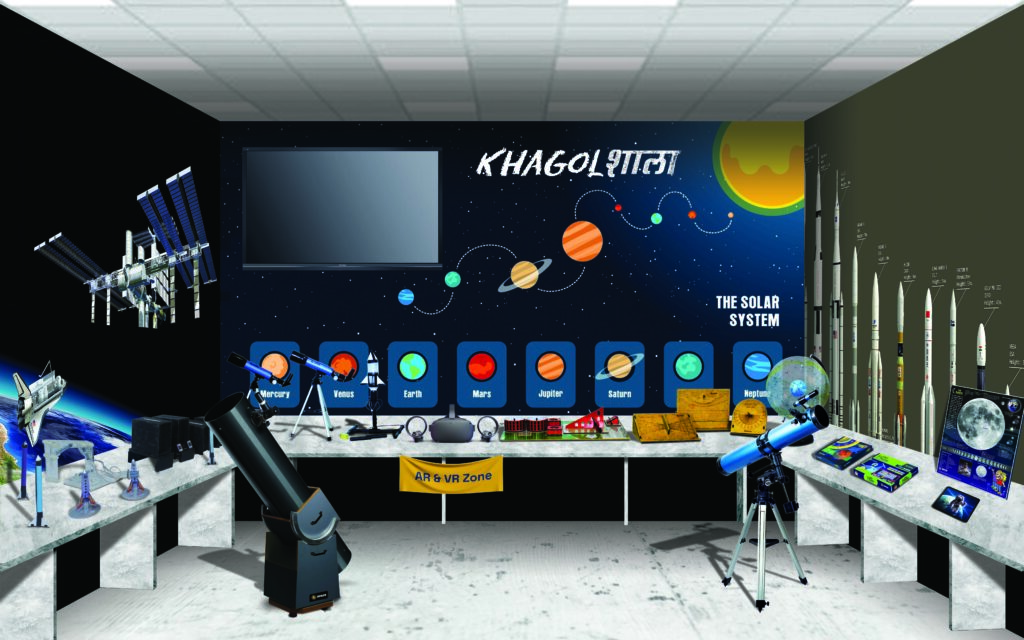 Khagolshala (Astronomy and SPACE Lab) is a paramount inclusion of the lab infrastructure at institutes, enabling the esteemed institutions to introduce Astronomy and Space Education as well as Hands-On Experimentation among students at all levels. It aims in building a nurtured Scientific Ecosystem that promotes Research and Innovation at the school level. Avail the benefits of Lab in the Education service of SPACE India's Universe In The School (UITS) Program or contact us for exclusive Lab establishment.
SPACE India has established 20 Khagolshala Labs at Jawahar Navodaya Vidyalaya (JNV) in collaboration with Principal Scientific Adviser to Government of India, Prof. Vijay Raghavan. SPACE is currently developing 10 labs in prominent schools of India, and is currently successfully running at St. Martin School and Delhi Public School (DPS) in the Universe In The School (UITS) program.
Khagolshala Labs are a manifestation of the vision of NEW EDUCATION POLICY-2020 focusing more on Experiential Learning and creating well-rounded individuals equipped with STEM and key 21st-Century Skills. It enables students to think critically and solve problems, and how to innovate, adapt, and absorb new material in novel and changing fields.
SPACE Khagolshala Lab is in sync with the SPACE Education, Universe In The School (UITS) Program as it enhances the K-12 learning pedagogy.
To Set up Khagolshala Space Lab: