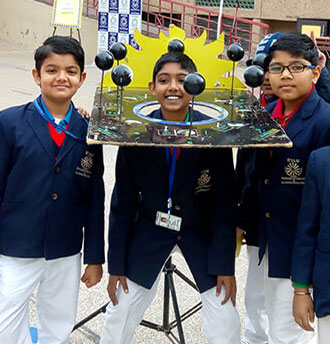 About Us
Who We Are?
Space Technology and Education Pvt. Ltd. also known as SPACE INDIA is a pioneer organisation with a legacy of 22 years in developing Astronomy, Space Science and STEM Education and Experiences at grassroots levels and beyond. The company is the parent company of the SPACE Group of companies.
We are the world's largest Non-Government Organization that is popularizing Astronomy and Space Sciences across Schools, Hotels and Tourism industry. We have engaged 1M+ Students and inspired 1,000+ Schools through our products and services.
Explore
Media Center
Explore our Space gallery, News, PR and Achievements from across the internet. Find out what's new and talk of the Space.
Testimonials
What people say about us
I am happy to know that SPACE is conducting clubs, courses and workshops for schools in India in collaboration with USA based International Astronomical Search Campaign.
It's an amazing work done by SPACE in inculcating scientific temperament amongst the students at such a young.
We are so proud - ever seeing our students stepping into the realm of Astronomy & achieving heights to make knowledge ever more encompassing . See the good of all mankind bless you.
Believe in your dreams! We really live in borderless world. Take responsiblity for it. Keep it healty and happy is your challenge.
I always think that our classrooms should produce scientifie minds. Then only we can get rid of a lot of misconceptions and obsolete traditions. I am really impressed with the work and activities of SPACE.
SPACE is doing a great job of developing scientific temperament and busting myths related to Astronomy amongst people.
I congratulate SPACE and the young scientists for their outstanding achievements. I hope SPACE would carry forward with elaboration of its activities to the rural areas as well so that no talent remains un-exposed.
Real education is when we allow our children to explore, persevere and discover. I am thankful to SPACE for providing our children with the opportunity
Our partnership with Space Technology & Education Pvt.Ltd. has been very fruitful as they have created interest in the students for astronomy. They conducted activities like search campaign for NEOs, Solar system walk, Hydro rocket (construction and launch), safe solar observations and night sky watching. The Space team has not only created interest in space research but has also inculcated the habit of scientific observations, problem solving, team-work and learning beyond the curriculum.
SPACE has fostered national and international outreach programmes and the students found them to be a once in a lifetime and an amazing experience. What is even more heartening is the preciseness in recording and archiving the learning and achievements of the school.
SPACE has helped us to achieve transparency in our teaching system by involving parents in the events. I highly appreciate UITS's objective to teach students and develop spirit of enquiry through the intelligent application of Astronomy and Space Science concepts and wish them success.
Our students enrolled in space programme have been immensely benefitted and we can see a perceptual difference in their confidence and maturity levels. They have started questioning more, exploring more and trying out innovations more.
The SPACE classroom programme as well as the Astronomy Club have elicited a rousing response from our students and are cruising well on track to achieve the purpose intended. The initiative has infused in our children great interest and inquisitiveness for space sciences, besides opening young minds to the exciting possibility of venturing beyond conventional subjects and careers.
I am sure that the Khagolshalas set up by SPACE will open the window of opportunity for our students to be future astronomers and Space scientists of India.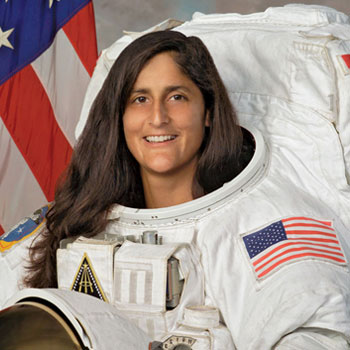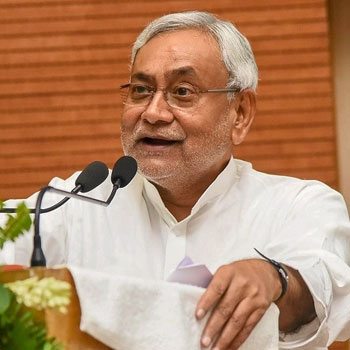 FAQ's
Frequently Asked Questions
Q. Why to pursue Astronomy & Space Sciences?

Astronomy is more than mere stargazing. It is considered the foundation of all the sciences and is concerned with the evolution, physics, chemistry, meteorology, and motion of celestial objects, as well as the formation and development of the universe. One of the important aspects of Astronomy is its ability to help us understand our place in the Universe, which can lead to development of personal humility while gaining a connection with the rest of humanity. Besides this, Astronomy, Space Science and Space Exploration is a thriving sector as the world's leading organizations and Government bodies such as ISRO and NASA have been actively investing in the revolutionary sector. By pursuing Astronomy at this point of time with its high demand and growth, your child can be the next Astronaut, Astronomer, Explorers or Scientist!

Q. What kind of programs do you have for schools?

We have various offline programs for schools such as SPACE Astronomy Clubs, SPACE Explorers Workshops, Universe in the School, SPACE Mobile Planetarium. In the online program, we have 10 days of Astronomy Camp as well as a year long iAstronomoner club for different age groups.

Q. What kind of skills can one develop being part of your programs?

Our programs are designed to develop 21st century skills sets such as Critical Thinking, Communication Skills, Creativity, Holistic development, Logical Reasoning, Experimentation & Inquiry-Driven Learning, Cognitive skills as well as Leadership & Team Building Skills.

Q. What are the future Career options if I take up Astronomy?

Taking up Astronomy as a subject opens up lots of opportunities as it is an ever growing field. Based on the field of interest in Astronomy, one can pursue to become Amateur or Professional Astronomer, Astrophotographer, Space or Research Scientist, Astronomy Educator or Communicator, Astronaut, Meteorologist are just naming a few of them. One can also opt to work for national observatories, research centers, private industry, museums and planetariums, or in journalism and public relations.