Uttarakhand, Jim Corbett holds the immense beauty of the night sky and minimal light pollution. The hilly areas away from the city have darker skies that are conducive for stargazing and planet-watching. SPACE India organised a star party in Uttarakhand, Jim Corbett, for 150 students from Sanskriti School in Chanakyapuri, New Delhi.
It was a three-day trip that featured stargazing, planet observation, and enjoyable field activities. On November 10, 2022, at five in the morning, we left Delhi with children whose parents had left them in school. Children had a beaming expression of joy. They looked like they hadn't slept previous night due to excitement. The parents dropping off their children were anxious and hesitant to part with them. 
Children were singing songs, eating the snacks provided during the bus journey, and having fun as the bus departed the school, despite the fact that you could tell some of them needed to sleep. Children and teacher were ecstatic as they reached their destination as we arrived at the banyan retreat at 1:30 pm, where we were expected to stay for the three following days. The moment children arrived at the retreat; they went straight to the buffet where they had variety of food items.
From 3 PM to 6 PM, team-building exercises and entertaining activities, such as energizers, were planned to teach children cooperation and encourage them to interact with one another. As they began performing the energizers, children appeared joyful and vivacious. They took pleasure in every action that was a part of the exercise. We planned chocolate cookies, pakoras, and a variety of beverages including juice, tea, and coffee to reward the children for all their hard work during the activities and travel.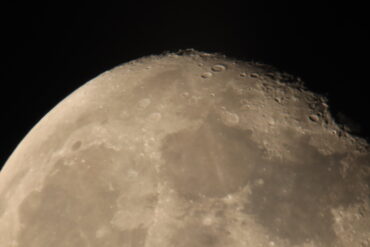 As the sun began to set, the night sky became visible. We arranged a session on "Understanding the Telescope"  from 7 PM to 9 PM, where we set up a projector beneath the starry sky, where we gave them a brief introduction to the telescope and why it is important to see celestial objects. This was done to help children see the moon and planets. When we made them see the moon and planets like Jupiter, Saturn, and Mars using several large telescopes. The children were in awe of the magnificent beauty. Children appeared interested, as evidenced by their faces and the questions they asked teachers. It was the perfect way to end a day spent watching planets and enjoying fun activities.
The following morning, kids were supposed to leave for a safari ride to Jim Corbett to see wild animals like Bengal Tigers, Leopards, Jungle Cats, Elephants, Gharials, and Bears. A tiger and bear were visible to some students, while a footprint was visible to others. Watching them talk with everlasting smiles on their faces, it was pretty apparent that getting up at five in the morning had been worthwhile. Children didn't appear to be exhausted after their safari ride and appeared to be ready for the next activity. Following a nap and lunch. We went to engage in action-packed entertainment and recreation like rock climbing, zip-lining, and obstacle courses.
You'd be amazed at what kids can accomplish in a single day. After finishing everything. From 7 to 9 p.m., children had their astronomy lesson on constellation hunting and stargazing, during which they learnt about star maps and latitude finders. Children were taught how to find any location's latitude using latitude finder. The constellations that the children saw included Cassiopeia, Andromeda, Pegasus, Cygnus, Lyra, arise, Triangulum and Aquila. Children observed a number of different stars, including the pole star, Vega, Deneb, Altair, and Sirius, the brightest star in the night sky. The children were ecstatic to see the stars.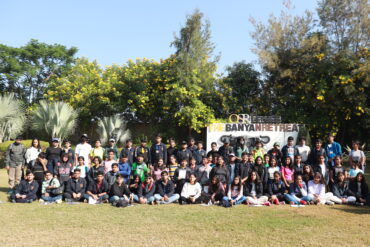 After successfully participating in activities and learning about the night sky. We held a ceremony on the last day, November 12, during which the children received farewell presents. At the ceremony, a student delivered a beautiful and meaningful quote.
"Don't be sad that good times are gone. Be happy that they happened."
With this, the children packed their bags with a sense of melancholy and boarded the bus. The children appeared to be less happy and fidgety. We can assume that they were not ready to leave where they had made lifelong memories.