Discover the Astronomer in You
"The nitrogen in our DNA, the calcium in our teeth, the iron in our blood, the carbon in our apple pies were made in the interiors of collapsing stars. We are made of starstuff." – Carl Sagan
What is our place in the universe? A question that has perplexed mankind since time immemorial and one that still isn't completely solved, owing to the vastness and complexity of it. This course is designed to get you started on the path to answer this question by arming you with the basic skills and knowledge related to astronomy. It's a wild ride from the humble origins of astronomy from the days of yore (think ancient Mesopotamia and Egypt) to the discovery of quasars, pulsars, dark matter and dark energy. This series is developed to help you understand the tools, equipment's, methodologies, processes and science that an Astronomer needs to make a career in this field and excel.
Requirements & Eligibility
For Age Group 18 years +
There are no strict requirements for this course other than a love of learning and exploration. A computer printer is a nice to have, to be able to print handouts and Star Charts.
Hop on board to find easily digestible, concentrated doses of universe on the go, which make the best use of the time being invested and also serve to impart skills that not only help in gaining a foothold in the field of astronomy and space science but also in inculcating scientific temperament. Prepare to see theoretical concepts leap out from the books and documents in the form of practical demonstrations.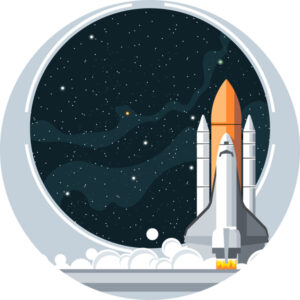 | | | |
| --- | --- | --- |
| Features | Voyager Basic | Voyager Premium |
| 26 Sessions | Yes | Yes |
| 30+ Hours of Video content | Yes | Yes |
| Certification | Yes | Yes |
| Demos and Hands on Activities | Yes | Yes |
| Member Discounts | Yes | Yes |
| Events and Competitions | Yes | Yes |
| Virtual Observation nights and Meetups | Yes | Yes |
| Quizzes | Yes | Yes |
| Assessments | No | Yes |
| Doubt Clearing Sessions | No | Yes |
| Voyager's Backpack | No | Yes |
| Exclusive Webinars | No | Yes |
Voyager's Backpack (With Voyager Premium Only)
Each member of the Voyager (premium) will get a kit (viz. Voyager Backpack) which includes